Infront announces expansion of the corporate run series
Infront is expanding its corporate running series B2Run to Croatia, having acquired on Wednesday the Croatian company running series MAGENTA 1 B2B RUN. The running series was taken over from VETTURELLI and is considered Croatia's first business run as well as the biggest after-work event in the country.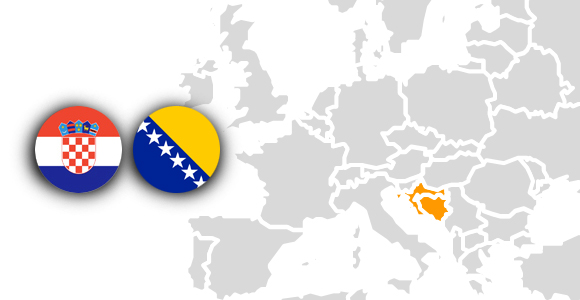 The series will feature four races between May and September under the lead of Croatian sports marketing & management agency Swim Bike Run Sport. The corporate runs will take place in four Croatian cities - Split, Rijeka, Osijek and Zagreb - with the first race planned for 10 May 2018 in Split.
The four races, under the B2B RUN brand for the 2018 season, will be renamed to B2Run in 2019 to further enhance the company's strong international presence.

The agreement also gives Infront the opportunity to take over the B2B Run event in Sarajevo (Bosnia and Herzegovina).
A successful format
B2B RUN has built its success on a similar format to B2Run. The races feature 5 km long runs and have consistently grown over the years from one race in 2015 to four races in 2017. Last year's event saw more than 6,500 employees involved and is forecast to reach 8,500 participants in 2018.

"Looking to expand B2Run to Croatia through this acquisition represents a major milestone for us. We can see that Vetturelli has done a great work in the last few years and we are convinced that under the B2Run brand and thanks to the expertise of Swim Bike Run Sports, the Croatian running series will grow even bigger", said Lars Gerling, Managing Director of Infront B2Run

Dijana Vetturelli, CEO of VETTURELLI added: "Building the corporate run in Croatia was an interesting experience, yet it was time to go back to our basics and help the companies on their transformational journey. So, we are happy to hand over this race to Infront, who has developed a great experience in corporate runs with B2Run. We are sure that they will manage to further develop the series thanks to the strong foundations that we have built over the years."

CEO of Swim Bike Run Sport Jurica Barac concluded: "We are very proud to take over the organisation of the new B2Run races in Croatia. It is an important addition to our current events portfolio and we will work with Infront to make sure we get more employees and sponsors involved in the next editions."